"Two lines into it, they were handing me tissues. It was more than I could have ever expected."
– Danielle Billing
"I expected it to be one way in my head, but it was ten thousand times better!"
– Janaan Van Zante
"You write a story people want to hear."
– James Rabe
Wedding
Hear Your Personal Love Story in a Song
Dance to Your Own Song at the Reception
Give the Gift She'll Always Cherish
Show the Gesture He'll Never Forget
Own A Priceless Heirloom
Your Song Will Last Through Generations
Hang On to the Precious Memories
Corporate
Unify Employees with Corporate Theme Song
Unveil a Musical Message for your Non-Profit
Enjoy a Custom Live Performance at Events
Receive Copies of the Song for All Employees
Walk On Stage to Your Very Own Song
Integrate Songs with Chapters in Your Book
Include a Personalized Song in Your Branding
Moments
Birthday | Christmas | New Year
Anniversary | Valentine's Day
Mother's Day | Father's Day
Baptism | Christening | Wedding
Graduation | Pregnancy | Newborn
Retirement | Remembrance | Wake
The possibilities are endless.
Your Own Full-Length, Radio Quality Song
Your Idea Becomes a Timeless Moment
Share the basics of your story. I'll send you a series of fun questions to answer.
Connect with me (Ashley) and let's dive deeper and go into more detail about special moments, inside jokes, important dates, and themes you may want included.
Jam out to your favorite songs and artists so I can get a feel for what you love about music.
Feel into the story and message as the song takes shape through melody and lyrics.
Review the song and give final approval for recording. Have fun with this interactive process.
Get rough draft "sneak peeks" of your song as my talented team of musicians and I record it for you in a professional studio.
Finally, relish the emotions as you hear the final version of the song after it is mixed and mastered to radio standards.
Hold in your hands the shiny, new-in-the-cellophane CD and line up your digital mp3 version with your favorite playlist.
Adore the custom artwork that adorns the cover  of your CD.
Watch the reaction as you play the song for someone you love, for your employees, as you walk on stage, or at your next big celebration! Treasure the song for years to come.
Recorded in a professional studio with live musicians.
The Rockstar Experience Includes:
-High Quality wav and mp3 of Your Song
-High Quality Instrumental Track of Your Song
-Your Song + Instrumental Track on CD
-Your CD Professionally Sealed, and Packaged with
Custom Album Artwork of Your Choice (up to 10 copies)
-A Full-Color Booklet Insert with Lyrics and Artwork
-Copyright and Licensing Available*
*additional fees apply
The A-List Experience Includes:
Everything Included in the Rockstar Experience
PLUS
-Piano Sheet Music and/or Guitar Tabs of Your Song
-A Behind-the-Scenes Video of the Studio Experience
-Original Signed Lyric Sheet, Professionally Framed
-Custom Music Industry Plaque with a Photo, Laser Engraved Lyrics, and Dedication
-Personalized Music Movie Featuring Your Personal Images and Video
-Exclusive Live Performance at Your Special Event**†
**please book at least 3 months in advance for best scheduling options
†travel and lodging may be charged separately – to be arranged
FAQs
Why should I order a custom song?
There are many reasons why you might want to order a custom song. Perhaps you're getting married and want your own personalized song for your first dance. Maybe you want to give a gift to your spouse for an anniversary or Valentine's Day. You may want a special song written in remembrance of a loved one that has passed on, or to welcome a new addition to your family.  If you're a speaker, author, or coach, think of how empowering it would be to walk out on stage to your very own theme song filled with inspiring lyrics. Ordering a custom song could be as simple as wanting to hear your story put into a melody.
How much does a custom song cost?
Pricing ranges from $2,500-$9,000 and varies depending on each package and upgrade chosen. Please contact us and include your budget. We'll do our best to create an experience that will fit your needs, or we will refer you to someone who can. 
How long does it take to get my song? How far in advance should I plan to have the song for my event?
The time it takes to create a song will vary depending on how many instruments are used, how soon your deadline is, and how quickly you give final approval on melody and lyrics. Once you've given final approval on lyrics and melody, it can take anywhere from 2 weeks to 8 weeks to complete the recording, editing, mixing, and mastering process. After this process, you'll have immediate access to the digital content. You may have to wait another week or two for the CD to be created and shipped to you.
Ideally, you'll want to order your custom song at least 2-3 months before your big event. Rush options are available and can be discussed when you reach out to us. Please include your deadline in your message. 
What do I get when I order my custom song? 
In the Rock Star Experience, you will receive a digital download of the radio ready song, as well as a CD in a jewel case with your custom artwork. You'll also get an instrumental track to sing along to. In the A-List Experience, you'll receive all of that plus sheet music or guitar tabs, a custom music industry plaque with laser engraved lyrics,  a personalized music movie, and more (see each experience features in detail above -on this page)
Who owns the rights to the song?
Ashley will own the rights to any and all songs she writes and records. There are, however, options available to purchase the rights to your song, as well as mechanical and sync licenses. These options will be presented and discussed in full before beginning the songwriting experience.
Who will sing on the track?
Ashley is the vocalist for most custom songs, however, occasionally you may want a male vocalist, or YOU may want to be the vocalist! All of this can be negotiated when we connect to determine how you want your song to sound. Ultimately, this is your song, and you'll be able to choose.
Is there any type of song you can't write? 
Ashley specializes in pop, folk, country, and piano ballad songs. She selects songs to write based on the story behind the song and her connection to it. Please listen to music she's written previously to get a feel for the style before purchasing.
Please note: We reserve the right to refuse song proposals that are vulgar in nature, contain profanity, or that discriminate against race, religion, sex, culture, or ethnicity.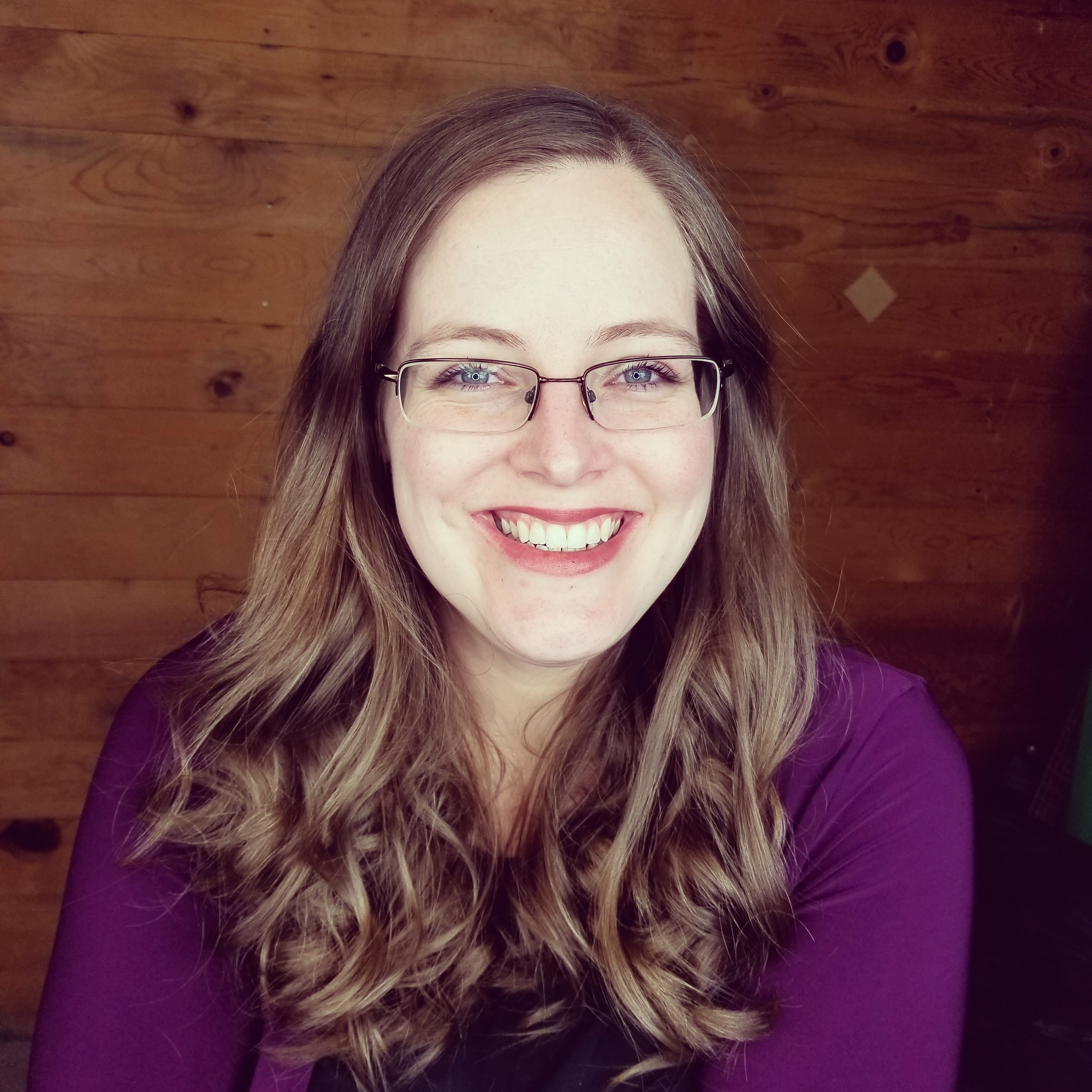 I am SO excited to hear your story and be able to tell that story through music. I have been writing music for over 20 years, and I am passionate about creating beautiful, meaningful lyrics that are personal to you and unique to your story. Music is such a compelling way to express emotions we can't through words alone. Together, we can inspire, excite, unify, and motivate through the power of music. I look forward to sharing this experience with you.
——————————
What are Others Saying?
——————————
"I love Ashley's original music! Her songs are uplifting and completely relatable. The smooth beautiful tone to her voice is just the icing on the cake."
"Every word just describes us so much. Down to the apple pie, the thunder and rain, my husband is the best thing that's ever happened to me and the music with the words express why I love him and how I love him better than I ever could."
"Amazing, I love the message , just what I needed to hear today."
"Two lines into it, they were handing me tissues. It was more than I could have ever expected."
"You so confidently express your own unique style of music."
"I expected it to be one way in my head, but it was ten thousand times better!"
"You write a story people want to hear."
"FANTASTIC!! I love your sound."
About Ashley
Ashley Ludlow, best known for her song, "All Grown Up", is a nostalgic, indie pop/folk singer and songwriter. Her music inspires and encourages listeners to see the great value in life and the fantastic role they play in it. Ashley has been writing and composing original music for 20 years. She is self-taught on piano, guitar, and ukulele, plays the flute, and is always picking up a new instrument to try. She enjoys speaking on stage and teaching in workshops about the power of self-confidence and the value of embracing the inner child. Ashley's debut album, "Like A Kid Again", is now available on iTunes, Amazon, Google Play, and Spotify. Her original song, "All Grown Up" is featured on radio stations like Utah's FM 100's Soft Sunday Sounds program and The Magic Valley's Hot 100 FM morning show.
Originally from Utah, Ashley has performed for hundreds of thousands of people at venues like Abravanel Hall, the LDS Conference Center, and the Cathedral de Madeleine. She has participated as a member of many mixed, a cappella, madrigal, and show choirs, including: the Salt Lake Children's Choir, the Uintah Hi-Lites, the Ogden LDS Institute Choralaires, and the Mini-Cassia Chorale. In addition, Ashley has been cast in several live stage musicals; her favorite roles include: The Baker's Wife in "Into the Woods" and Kala in "Disney's Tarzan" at the King Fine Arts Center in Burley, Idaho. More recently, she was music director for Mount Harrison Heritage Foundation's productions of "Oklahoma!" in 2018 and "Newsies" in 2019.
Ashley has been married for 11 years and has five beautiful children. In her spare time she enjoys reading, graphic design, yoga, and traveling with her family.